Delamodе Bulgaria successfully underwent re-registration according to ISO9001:2015
10. 11. 2023
On behalf of Delamodе Bulgaria, we are proud to share that we have successfully passed the re-registration process in accordance with the ISO9001:2015 standard. Our initial registration under this standard was obtained in 2014, which attests to our long-standing commitment to the high quality of the services we offer.
The ISO 9001:2015 standard is globally recognized and pertains to quality management systems. Its primary aim is to ensure that companies meet the needs of their clients while simultaneously fulfilling legal and regulatory requirements in their operations.
The re-registration process was meticulously planned and executed, with all key departments of the company participating. Throughout the entire process, our specialists demonstrated professionalism, dedication, and tenacity, ensuring that all procedures and standards were met in line with the ISO 9001:2015 requirements.
"This is a significant milestone for our company. The successful re-registration confirms that we are on the right track and that our efforts to deliver the highest quality services to our clients are noticed and appreciated," commented Mr. Yordan Stoyanov.
Our expectation is that this successful process will strengthen the trust of our current and future partners and contribute to the further growth and expansion of the company in the international market.
In the future, Delamodе Bulgaria will continue to invest in innovations, staff training, and service improvement, ensuring consistency in quality and client satisfaction.
Open in PDF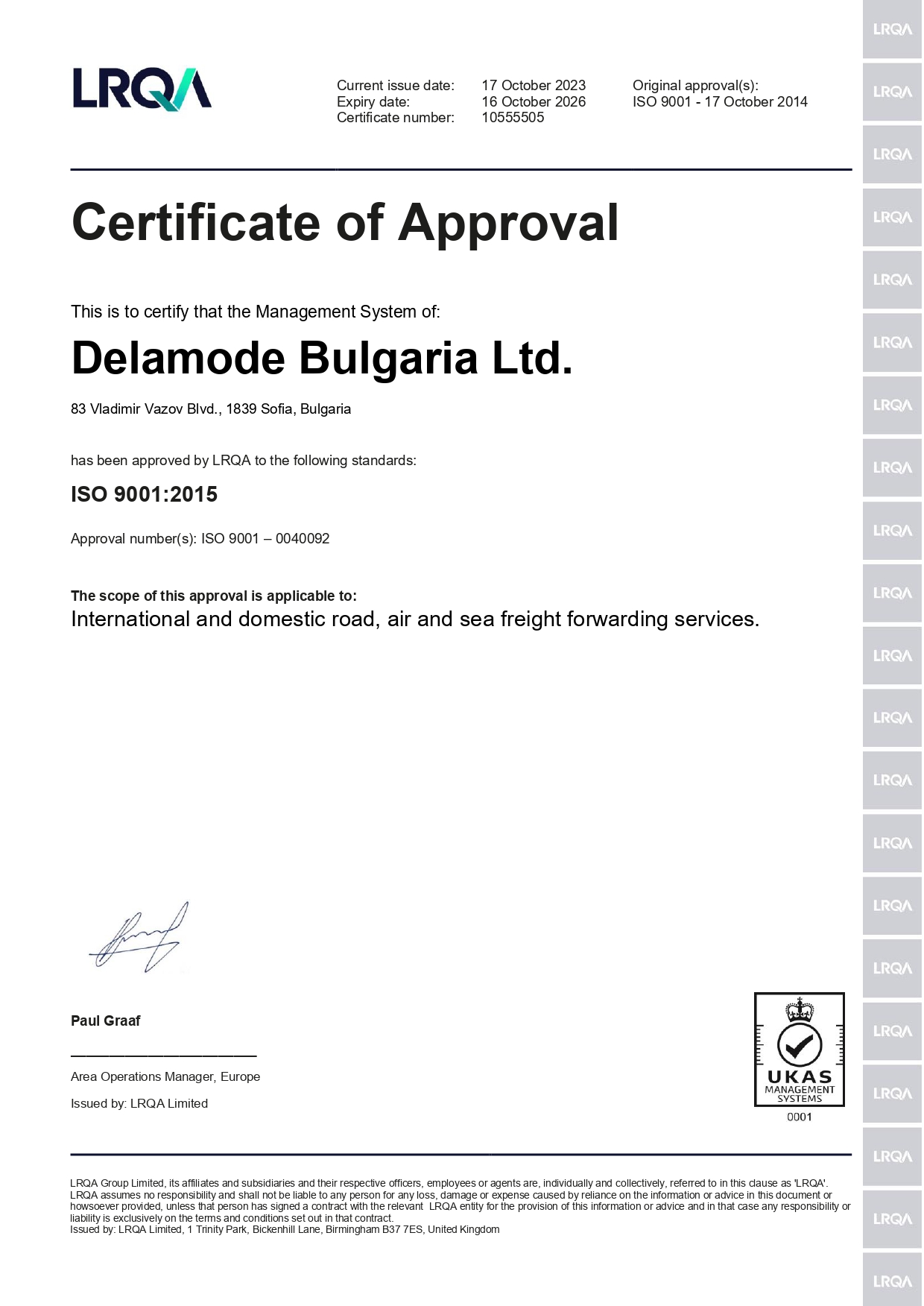 Политика по качеството – ISO 9001