CORONAVIRUS 2019 (COVID-19) UPDATE
03. 23. 2020
The COVID-19 situation continues to evolve rapidly, impacting global supply chains and the people delivering and depending on them. The situation is fluid, changing rapidly and is requiring fast, significant, thoughtful and diligence responses on a scale that has not been experienced for some time, if ever.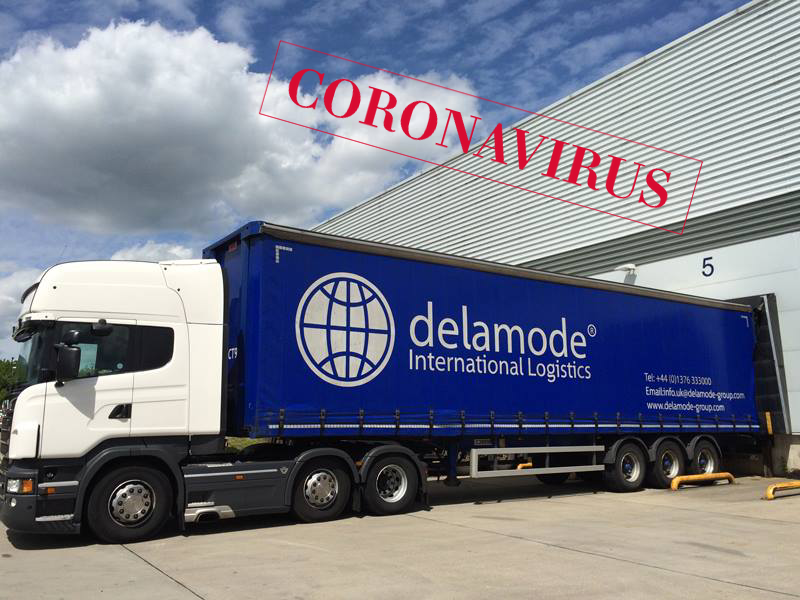 As an international freight management provider, we are committed to safeguarding our colleagues and ensuring our customers' operations continue to function as smoothly as possible during this period. Our thoughts are with our customers and our suppliers as they continue to work tirelessly to overcome the challenges brought on by this unprecedented pandemic.
Delamode's model allow us to operate an agile and responsive remote operation, meaning there is minimal disruption to our services or communication.
With regards to our European operations we can confirm that all our operations and offices continue to operate as normal and we are working very closely with our International partners to ensure minimal disruption to our customers supply chain expectations.
The current restrictions on European border controls do not relate to freight movements, meaning our road freight operations are continuing to operate as normal and in line with our service schedules. We are closely monitoring any developments that may have an impact on your consignments.
We are closely monitoring every new development and adapting our response daily. We are following the advice of experts and continue to deploy preventive measures in line with respective governmental policies.
We can confirm that we have no confirmed cases of COV-19 in the company and are following the publicly advised prevention measures to safeguard our employees and operations.
Your Delamode representatives are here to support you with any other operational issues or queries.
We thank you for your support as we continue to work together during this challenging period. We recognise these are challenging and unsettling times for customers, suppliers and colleagues. We will work together to ensure the sustain the movement of goods internationally.